ABOUT US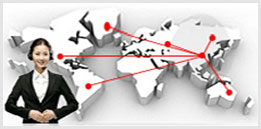 Shandong Leizheng Lubricating Oil Co., Ltd.
Address: Bei'anhe Village, Fenghuang Town, Linzi District, Zibo City, Shandong Province
Contact person: Manager Lu
Tel.: 400-601-0863
Your current location:
Home
> Company Profile
Shandong Leizheng Lubricating Oil Co., Ltd. is a company which is specialized in lubricating oil industry. With 15-year working experience, Leizheng has served customers in many regions, and its customer satisfaction degree is over 98%.
The company will stand on the cutting edge of lubricating oil industry by right of its non-stopping technical innovation and booming development power. The company will make great efforts to develop lubricating oil career, of which the products will abide by "Healthy, safe, energy-saving and environmental-protection" principles. Our company is engaged in providing the professional, perfect and effective solutions for the global customers.
Shandong Leizheng Lubricating Oil Co., Ltd. has been recognized by the industry by right of our sincerity, strength and product quality. Meanwhile, welcome all friends from all circles to visit, guide and make business negotiation.