ABOUT US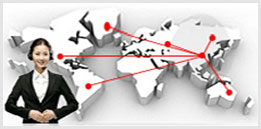 Shandong Leizheng Lubricating Oil Co., Ltd.
Address: Bei'anhe Village, Fenghuang Town, Linzi District, Zibo City, Shandong Province
Contact person: Manager Lu
Tel.: 400-601-0863
Your current location:
Home
> Enterprise Culture
The "Transcend ego, seek for excellence, keep pace with times and never end" is considered as the cultural concept of Leizheng, and the endeavor power of every employee.
We will remould ourselves, challenge ourselves, develop ourselves and hold the bran-new posture, stable and pragmatic attitude to take the vigorous modern enterprise into the future.
Our Core Values: Technology Pioneer, Enthusiasm and Passion, Excellence in Performance.
Our cooperation principles: Pay attention to the long-term promise, and continuously exploit the new cooperation fields step by step. We are insisting on "Join hands for cooperation, make mutual benefits and win-win results" principles to create the wide market with you.
Our Target: Leizheng will do the best in employees, business, products and service.
Shandong Leizheng Lubricating Oil Co., Ltd. has been recognized by the industry by right of our sincerity, strength and product quality. Meanwhile, welcome all friends from all circles to visit, guide and make business negotiation.