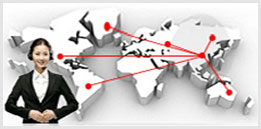 Shandong Leizheng Lubricating Oil Co., Ltd.
Address: Bei'anhe Village, Fenghuang Town, Linzi District, Zibo City, Shandong Province
Contact person: Manager Lu
Mobile phone No.: +86-18678151999
Tel.: +86-533-7664677
Your current location:
Home
> News
Performance characteristics and application range of special oil for loader
Class:
News
Date: 2016/5/28 11:39:07
Performance characteristics of special oil for loader:
1, good corrosion resistance, can protect the gear components from corrosion.
2, excellent extreme pressure abrasion resistance and scratch resistance, it can prevent tooth contact point of the glue, scratch and indentation.
3, outstanding oxidation stability and thermal stability.
4, good viscosity temperature performance.
5, good resistance to foam.
6, excellent shear stability.
Use range: a gear system, Liugong, XCMG, Xiagong, Shantui, lonking, SEM, Futian, Uniross Lingong loader etc..